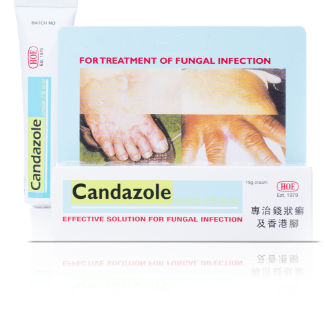 Effective solution for fungal infection 
Topical treatment of tinea pedis, tinea cruris and tinea corporis caused by trichophyton rubrum, trichophyton mentagrophytes, epidermophyton floccosum and microsporum canis.
● Antifungal
● Treats Athlete's foot
● Treats Jock itch
● Treats Body ringworm
How to Use?
Wash and dry the affected area. Apply sparingly to the affected parts and surrounding skin areas and rub in twice daily, morning and evening. Regular application is essential for successful treatment. Treatment should be continued for two weeks after all clinical signs have disappeared. Attention to hygiene is important in the management of the diseases, particularly of the folds and the feet.
See package insert for complete information.
Active Ingredient:
Clotrimazole 1%
Product available in 15g
PRODUCTS YOU MAY BE INTERESTED IN