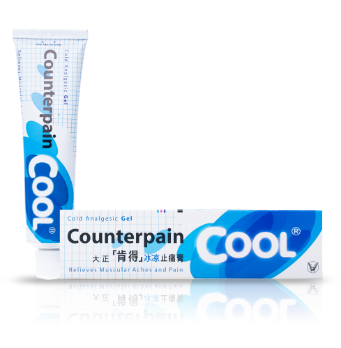 For soothing and cooling effect of relieving minor muscle ache and pain
Counterpain® Cool is an analgesic gel for temporary relief of minor aches and pain of muscles and joints associated with strains, sprains, bruise and sports injuries. One of the active ingredients provides a cooling sensation, effecting an analgesic effect on the pain areas.
Cooling and soothing
Fast absorb
Gel base
How to Use?
Rub in Counterpain® Cool on the affected area for temporary relief.
Active Ingredients:
Menthol 4.4%
Available in 60g
PRODUCTS YOU MAY BE INTERESTED IN