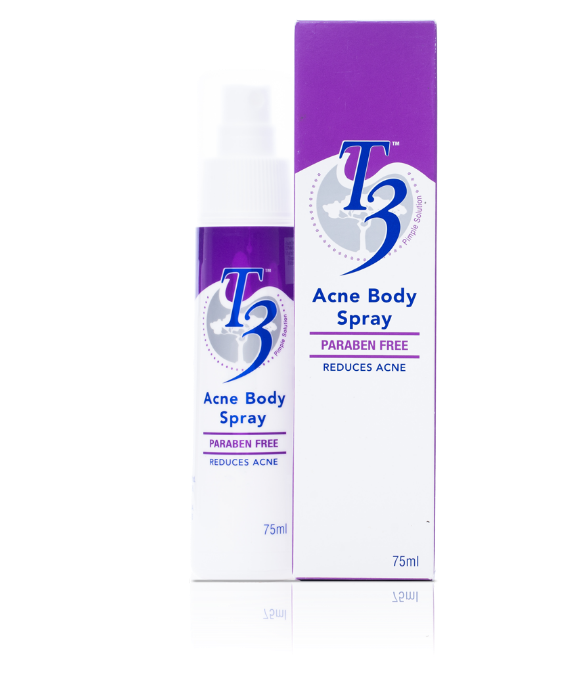 Reduces acne and pimple spots on the back, chest, neck and arms
T3 Acne Body Spray is specially formulated with Canadian Willow Herb Extract, Willow Bark Extract and Natural Australian Tea Tree Oil that brings acne-prone skin into perfect balance. It comes with a specially designed pump that enables you to spray from any angle, making it perfect for those hard-to-reach places.
Paraben Free
Soothing
Unclogs pores
Removes excess sebum
Acts against pimple-causing bacteria
Easy to apply
How to Use?
Spray generously on the affected area 2 to 3 times daily for optimum results. The spray can be used all over the body, back, chest, neck and arms.
Use T3 Acne Body Spray after cleansing with T3 Acne Body Wash for more effective results.
Active Ingredients: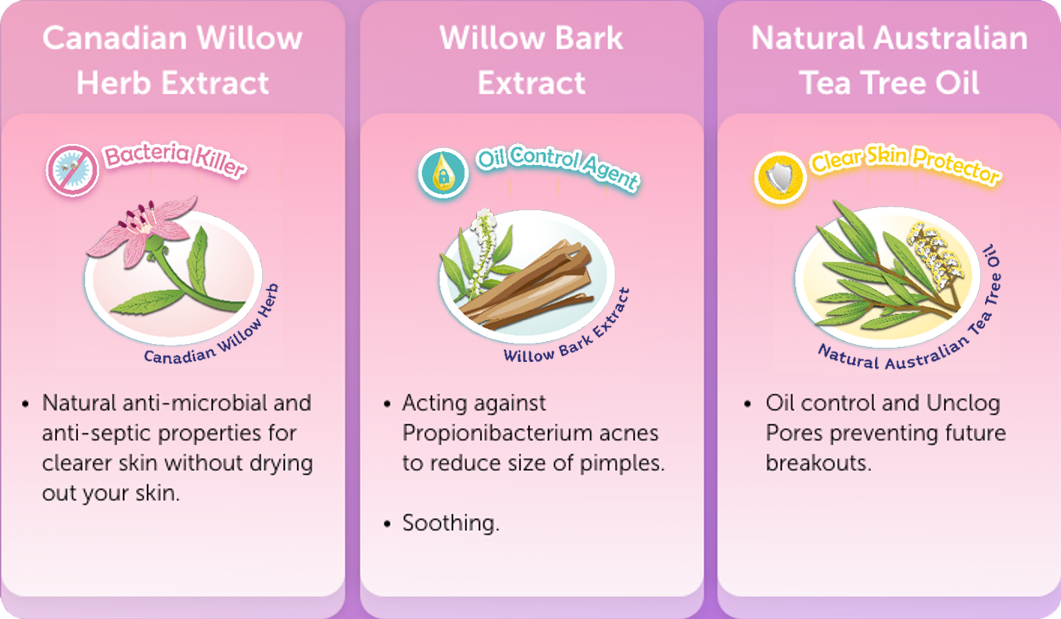 Product available in 75ml
PRODUCTS YOU MAY BE INTERESTED IN